​Wheelie-bin collection and pay as you go rental solutions in Ireland.
Get your wheelie bin contents picked up and taken away We'll pick up almost anything and dispose of it responsibly, with our same-day bin collection services.
We offer daily, weekly or monthly wheelie bin rubbish collection.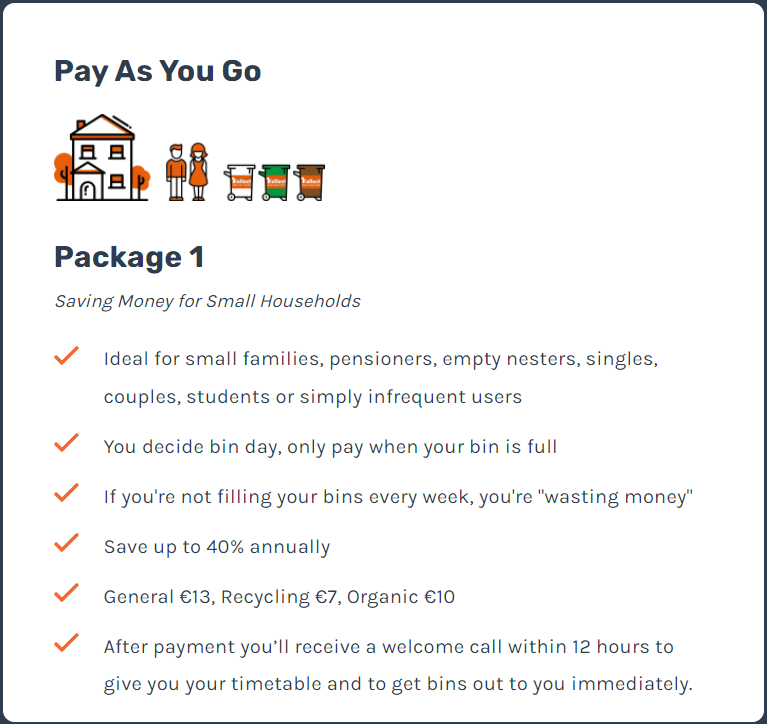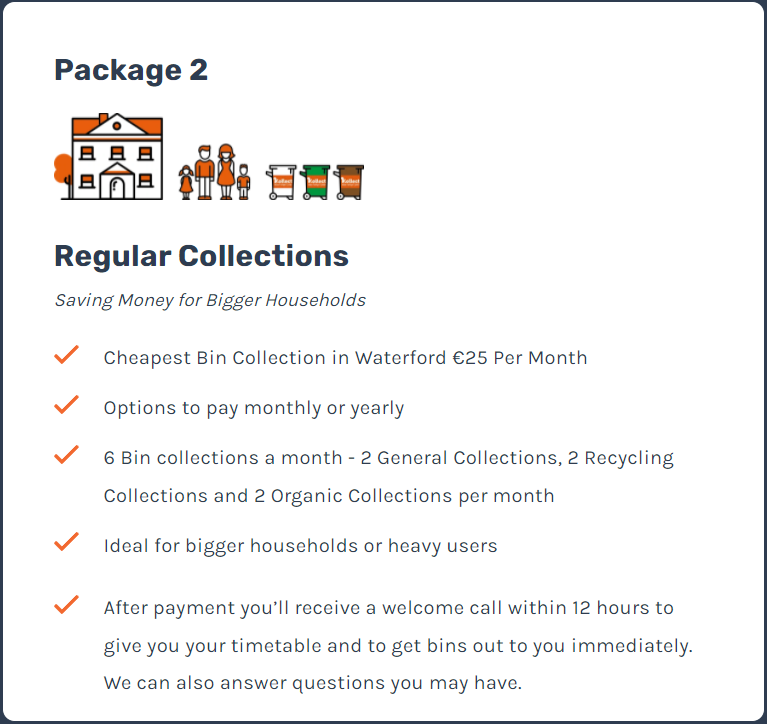 THE CHEAPEST REFUSE REMOVAL SERVICES FOR YOU
Booking a skip for house clearances, garden rubbish clearance, DIY projects, and small building and home renovation jobs is simple.
Kollect is committed to helping you manage your waste efficiently. We start by offering a free, no-obligation audit to assess your waste management requirements. Our advanced reprocessing facilities also provide many opportunities for landfill diversion, so you can rest assured that your commercial waste has been collected and disposed of as efficiently as possible.
Why choose Kollect to manage your waste?
There are many reasons to choose Kollect as your Irish skip rental commercial waste carrier of choice. Our nationwide infrastructure provides reliable and cost-effective skip hire tailored to your needs.
Skip Bin Collection & Delivery
Our mini skip collection and delivery services are ideal for home improvement projects. Don't let time and transportation constraints limit the outputs of your project. Kollect Skip Rental has skip bins ranging from 2m to 15m. Our bins are available for 7 day hire with payment on order and a no-obligation quote. The hire can be extended if required.
Call today to speak with a local representative about wheelie bin rental prices. Kollect has rental agents available to assist you with bin rental, delivery and collections at your home or office. If you live in Cork, Dublin, Galway, Limerick, Waterford, or the surrounding areas, you can get same-day service.
Business and home waste bin collection rental services in Ireland
We at Kollect understand the value of regular, reliable general rubbish collection. We provide waste removal, private refuse collection, and industrial bin collection services for all types of businesses. Kollect is here to help you with whatever you need or want.
Services for waste bin rental - delivery & collection in Ireland
Whatever your company's size, we have a service package to suit you. We can help you remove unwanted waste from your premises, whether it is a one-off or a regular bin collection or specialist disposal service.